KW V3 Coilovers
Unparalleled street performance bred from motorsports heritage
Independently adjustable in rebound & compression.
Cutting-edge motorsports technology for more performance on the road. The KW V3 Coilover suspension kit also provides a significant plus in safety reserves in road traffic. Thanks to the chassis with its high-quality dampers, springs, and elastomer spring elements, pitching and rolling movements during load changes such as evasive maneuvers, cornering, acceleration, and braking are significantly reduced. The braking distances are also shortened. Thanks to improved support and feedback, drivers not only feel safer but driving in everyday life becomes even safer with your Vw 3.2 V6.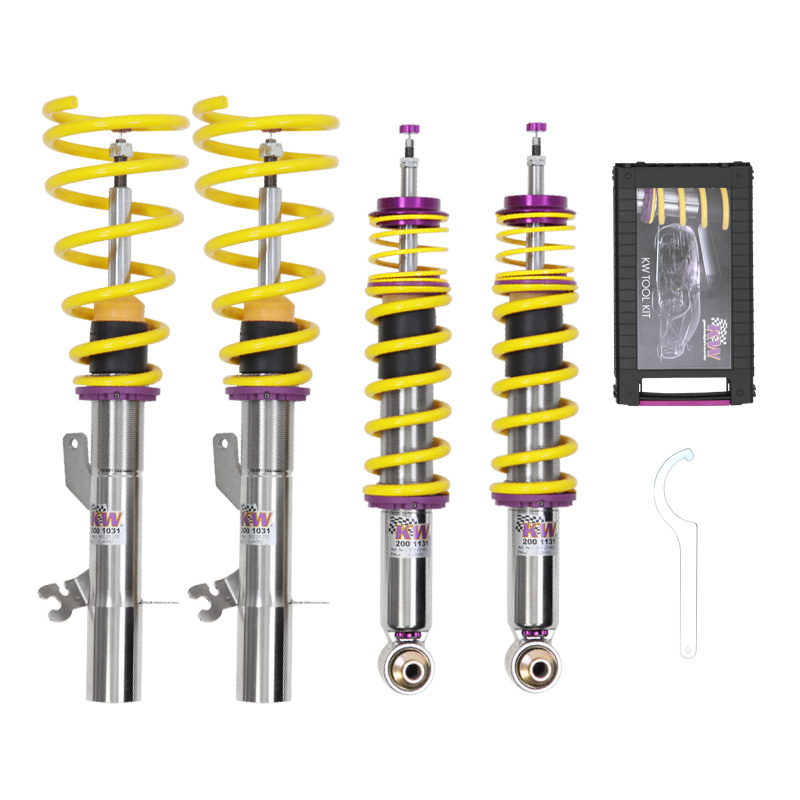 With compression and rebound stage damping, that can be set separately and independently of each other, the damper setup can be customized to your personal driving preferences or vehicle changes such as weight, tire characteristics, or altered vehicle rigidity. True performance optimization is only possible with this unique, patented system. For example, this allows the compression damping force to be increased and get more grip from the tires, to improve cornering behavior and reduce squat without simultaneously altering the rebound stage damping which is optimally matched to the spring rate – a scenario which results in reduced grip and the associated loss of performance.
Specifically Engineered Setup – Vehicle specific with separately adjustable rebound and compression damping
The KW V3 "inox-line" coilover kit is the ideal tool for performance-oriented drivers and experienced tuning enthusiasts who place a strong emphasis on the overall performance of their suspension. The V3 features patented TVR-A and TVC-A technology that provides separately adjustable rebound and compression damping. The extensive adjustment range of the independently configurable rebound and compression make it easy to directly influence the steering behavior, directional stability, grip and handling characteristics for confident and repeatable results at the limit of driving dynamics.
TVR-A Technology:
The two-stage, patented TVR-A (Twin Valve Rebound – Adjustable) technology enables a small volume of oil to flow through an adjustable, conically shaped, low-speed bypass during low damper speeds, while in the case of higher damper speeds, the main rebound stage valve opens allowing a larger volumn of oil to flow. This provides a big improvement in terms of ride comfort without influencing the safety-relevant high-speed range. There are 16 precise clicks available for individual settings, so you can choose between more comfort or more body control.
TVC-A Technology
With 12 precise clicks, the KW V3 coilovers utilize TVC-A (Twin Valve Compression – Adjustable) technology and can increase or decrease the flow of valve to achieve either more or less low speed compression damping. During sudden high speed impulses the spring loaded needle valve and the spring loaded main valve open to their maximum valve cross section, acting as a digressive blow-off characteristic to avoid transmitting undesired forces through the suspension into the chassis. This provides a better platform for the vehicle body and at the same time offers more comfort than with conventional valve technology during high wheel acceleration. The dampers come preset to our baseline shock settings right out of the box providing an optimal starting place for your car while providing a wide adjustment window for true performance optimization.
Continuous Ride Height Adjustment
With KW V3 coilovers you can achieve maximum lowering within an approved lowering range that ensures a proper functioning suspension with adequate travel after your car is lowered. Even after years of use you can easily adjust the ride height thanks to the dirt resistant trapezoid thread and composite adjustment collar.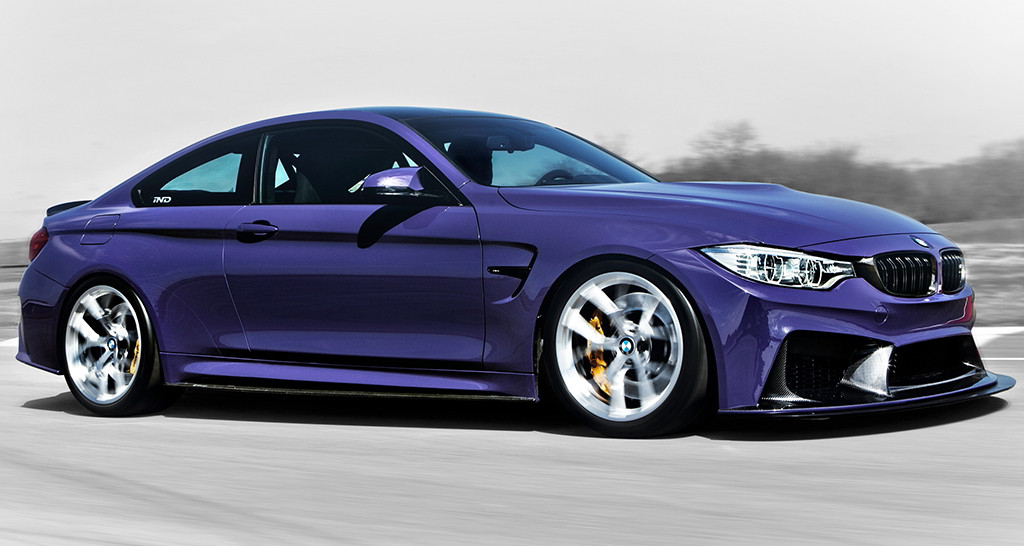 The Benchmark for Coilovers
As with all KW coilovers our engineers develop vehicle specific damper and spring specifications which undergo comprehensive testing on the Nürburgring Nordschleife and in our KW 7-post Driving Dynamic Test Center. With a KW V3 coilover kit the driving experience is more dynamic and direct.